Trausti frá Forsæti II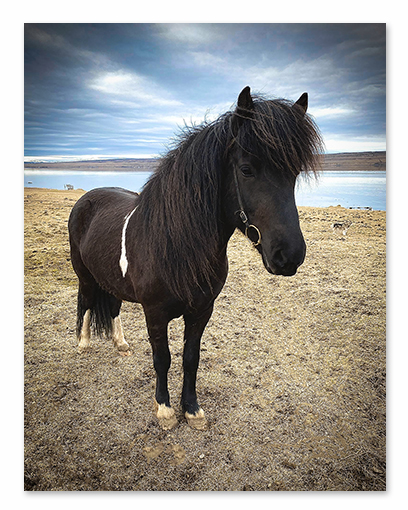 photo: Hindisvík
IS2013180679
S: Þristur frá Feti
SS: Orri frá Þúfu í Landeyjum
SD: Skák frá Feti
D: Píla frá Þúfu í Landeyjum
DS: Prins frá Úlfljótsvatni
DD: Vaka frá Þúfu í Landeyjum
Trausti is a very tall black and white pinto gelding. Currently in Iceland, this super riding gelding will soon be coming to Sand Meadow Farm.
Trausti has all the genetics of a good riding horse. His sire, honor prize stallion Þristur frá Feti, is well known for producing great tolting horses with excellent character - and pretty pinto color. His grandsire on his sire's side, is none other than honor prize stallion Orri frá Þúfu í Landeyjum - one of the greatest Icelandic sires of all time. His grandsire on his dam's side is the first prize Kolkuós stallion Prins frá Úlfljótsvatni.
Trausti has a calm, sweet, and gentle nature paired with easy clear beat tolt. He is currently in training with our friends at Hindisvík. We can't wait for him to arrive so we can get to know him better!
To view many more photos of Trausti,
please visit his photo album.